BigBlue foldable solar charger panel bag is small and light enough to fit into any camping backpack, hiking daypack, or emergency kit.
With SmartIC Technology, detect and deliver the optimal charging current for your devices.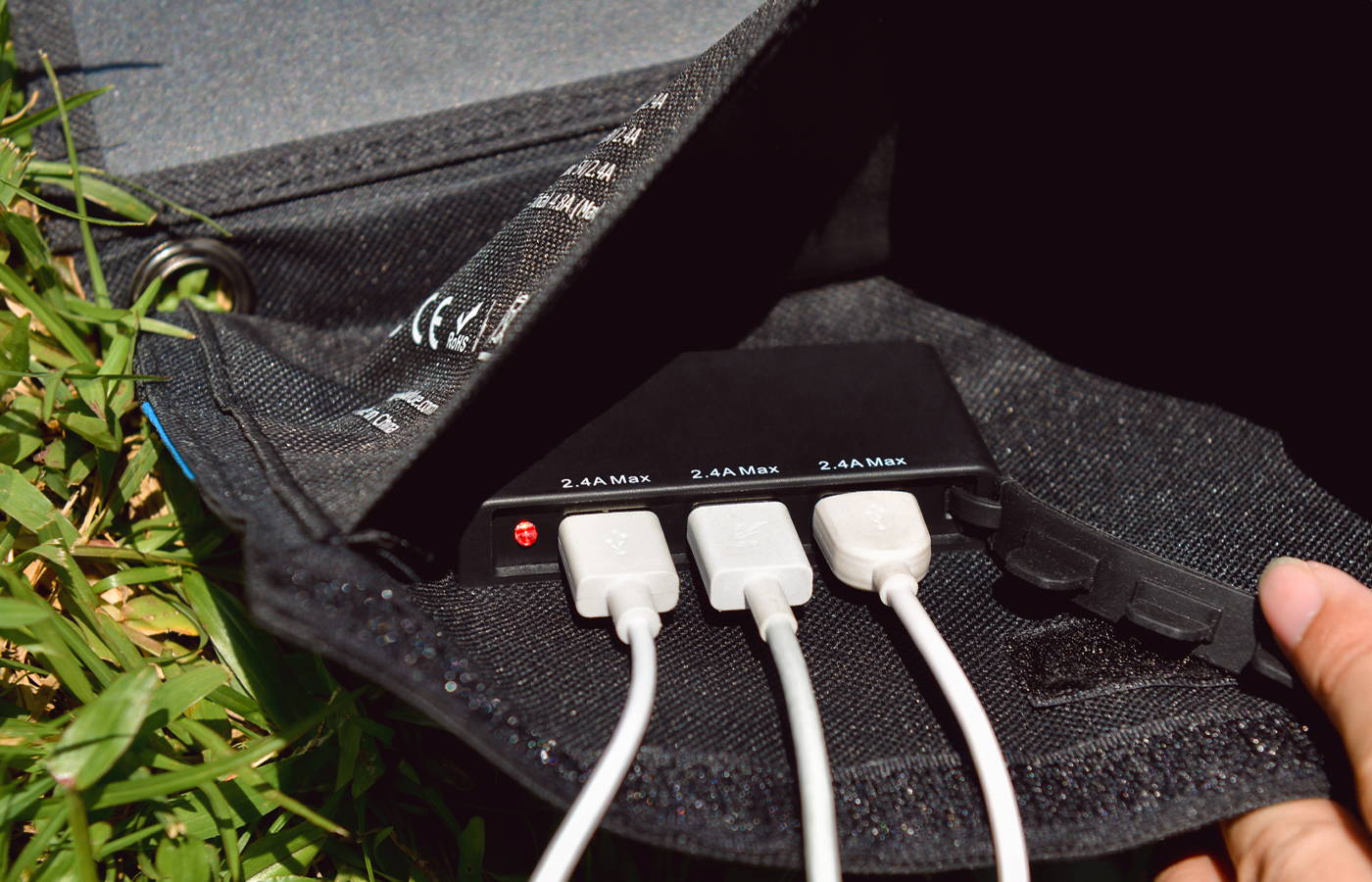 Elevated solar power conversion rate of 24%. No grid lines on front of cell, solid copper at back and with integrated circuit.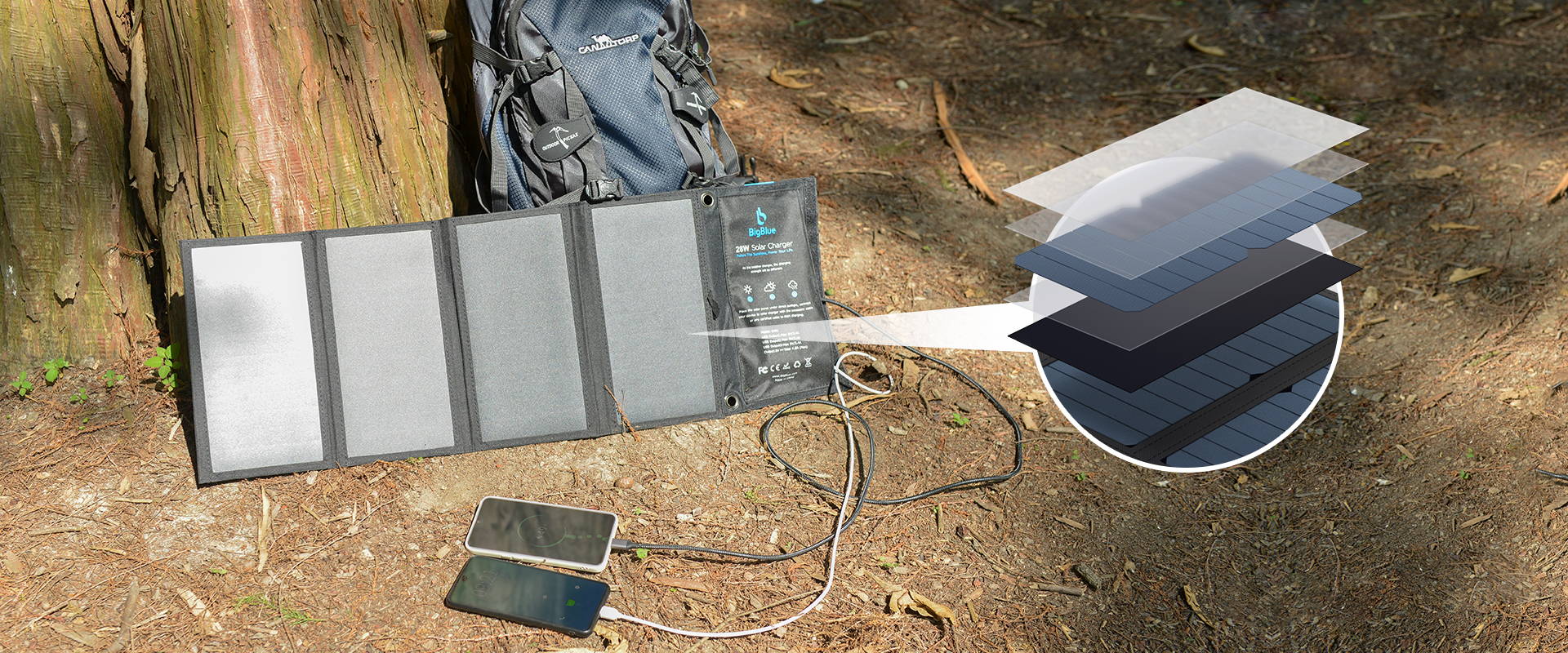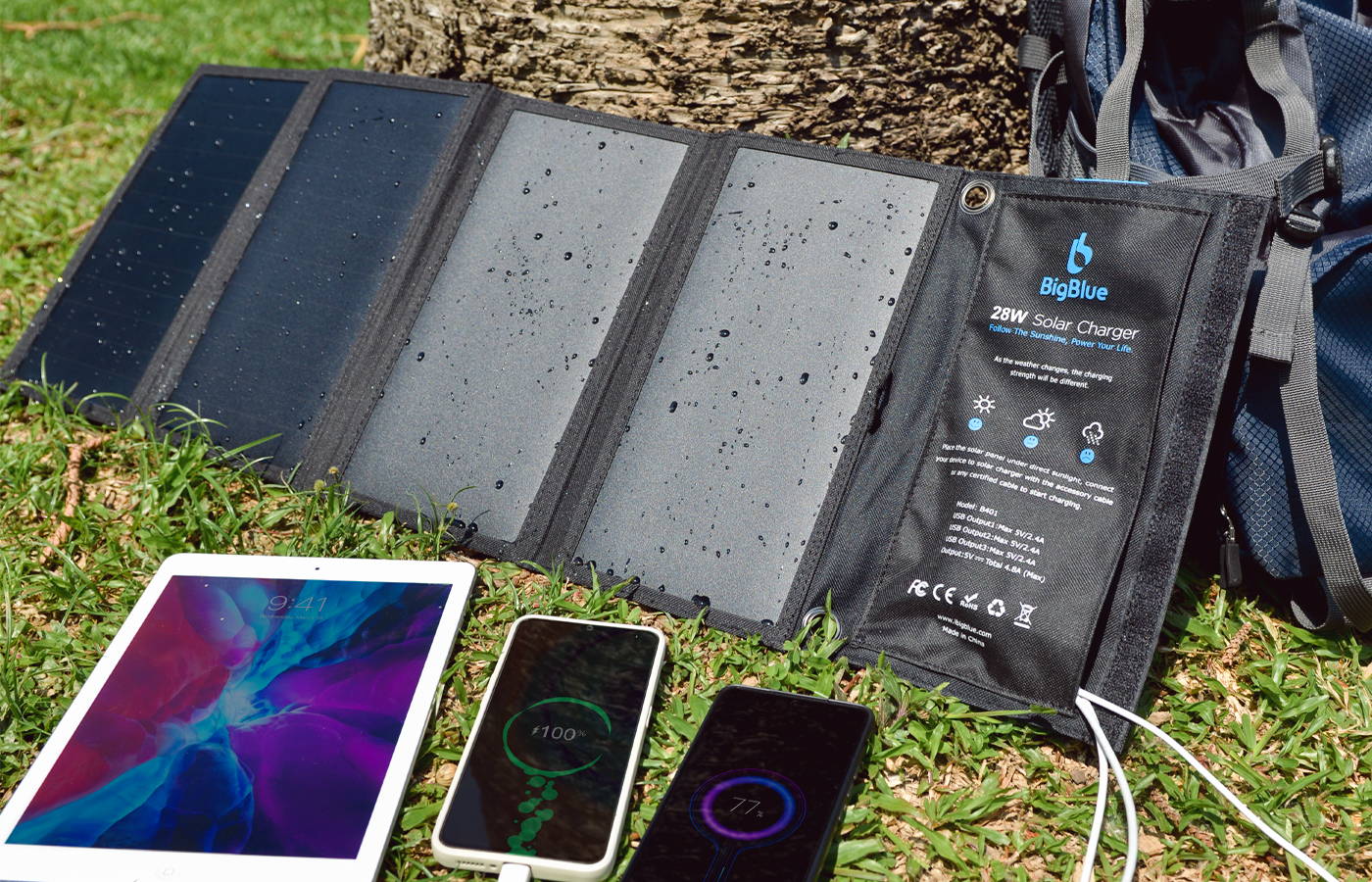 This special PET polymer surface protects it from occasional rain or wet Fog and all the ports are covered by a cloth flap and rubber cover to protect them from dust or water damage.
Ultra-thin Light Weight Design
With portability in mind, SolarPowa 28 features an ultrathin and lightweight design, only 11.1 x 6.3 x 1.3 inches and 1.41 pounds. Foldable design further saves space, you can take it and charge anywhere.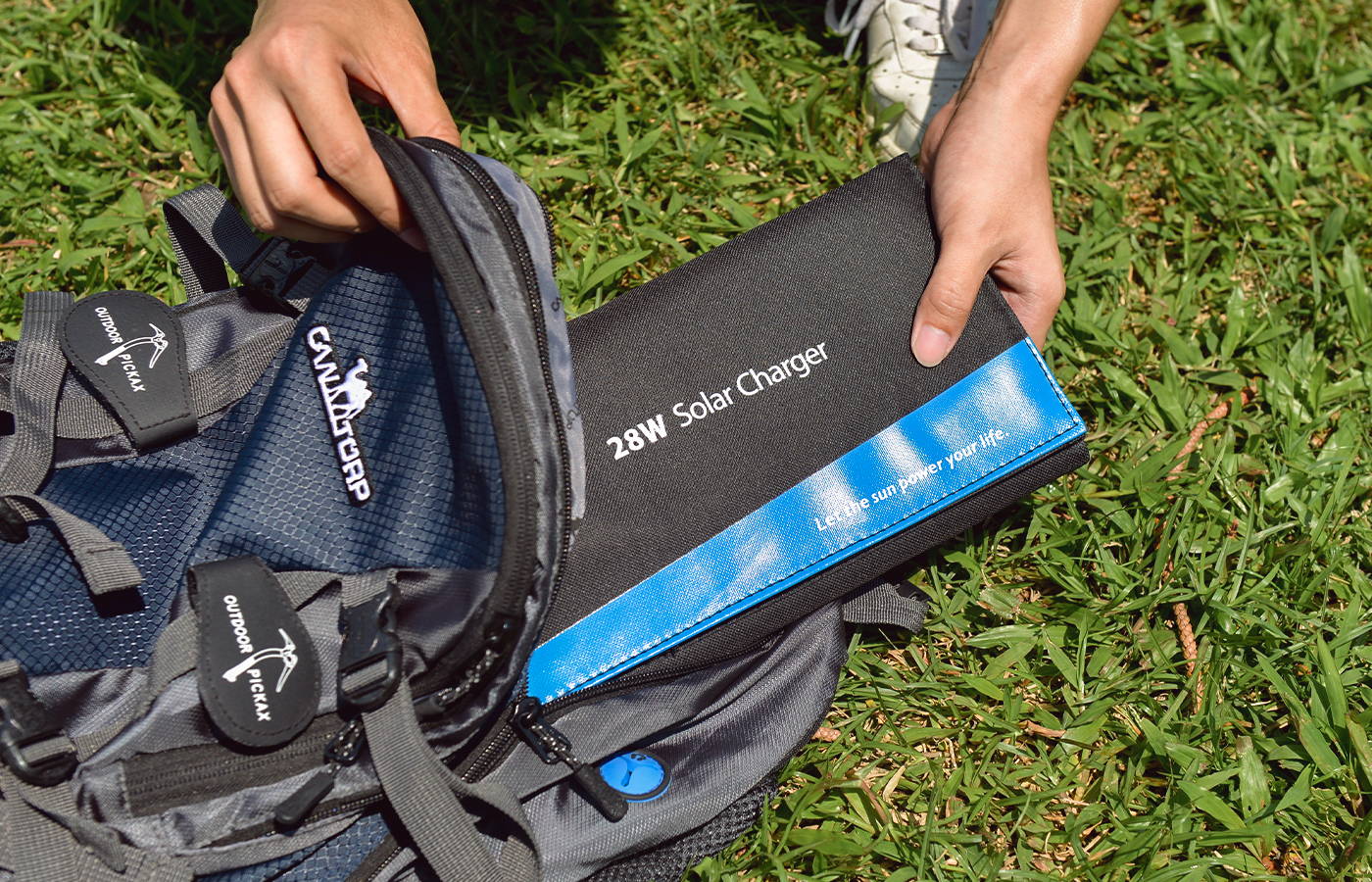 Smart Charging Technology
Recognize your device smartly then providing optimal charging speed vary with different devices. Compatible with most of the mobile phones, iPad etc.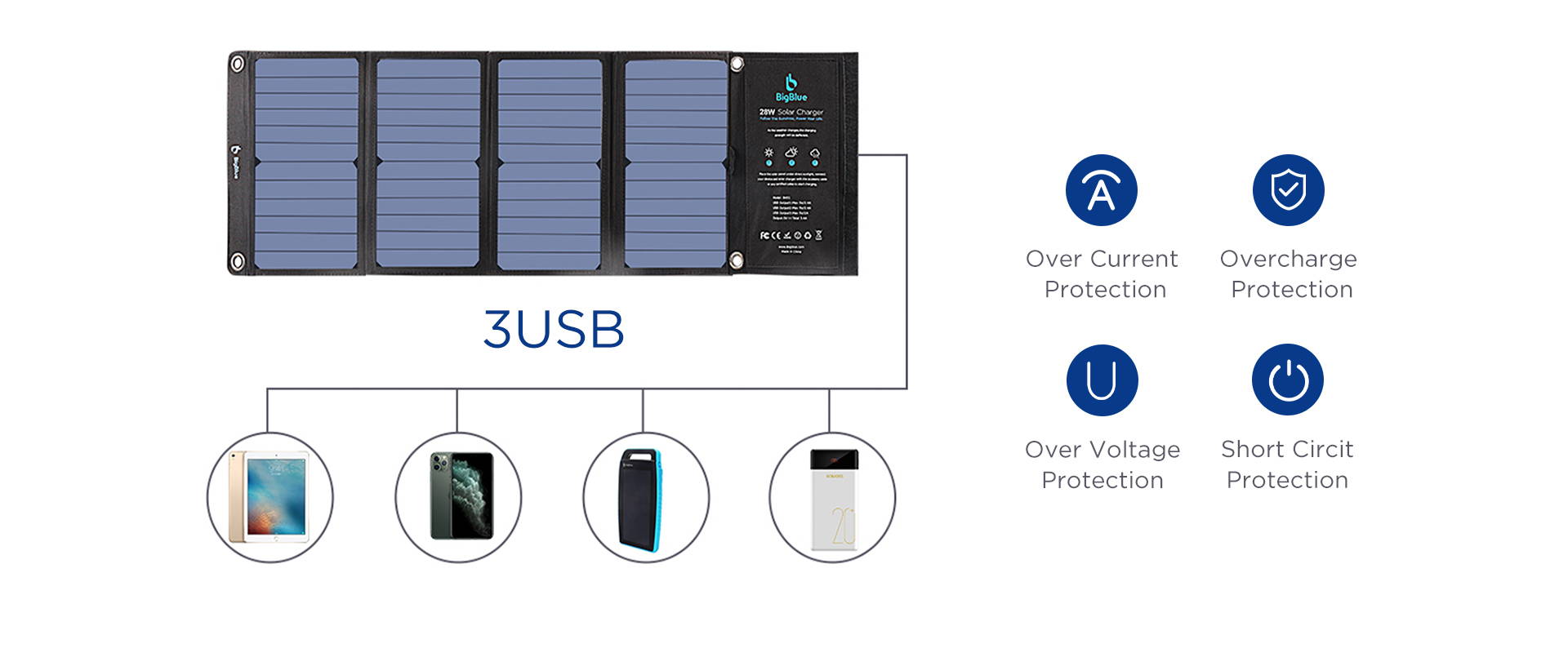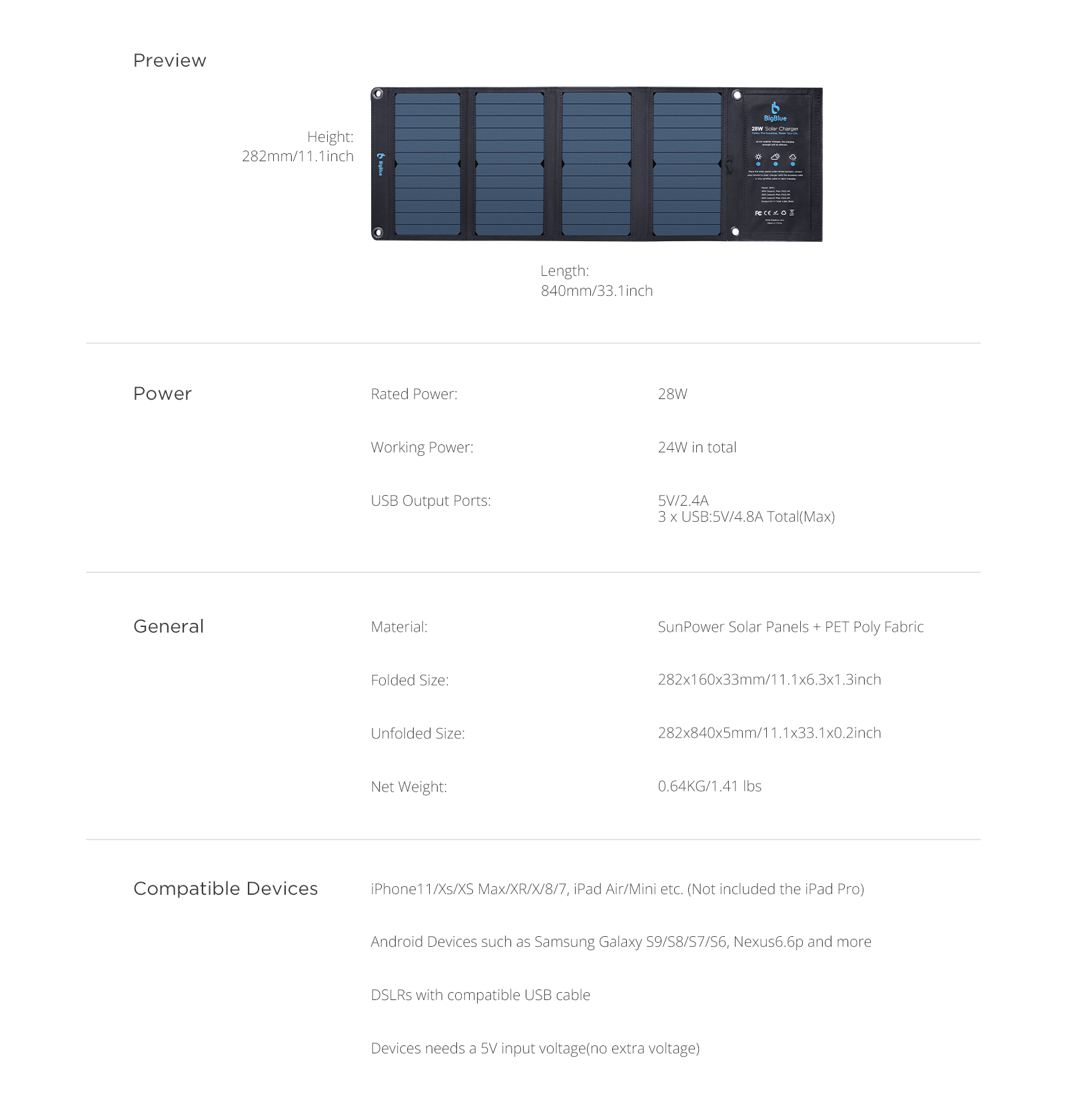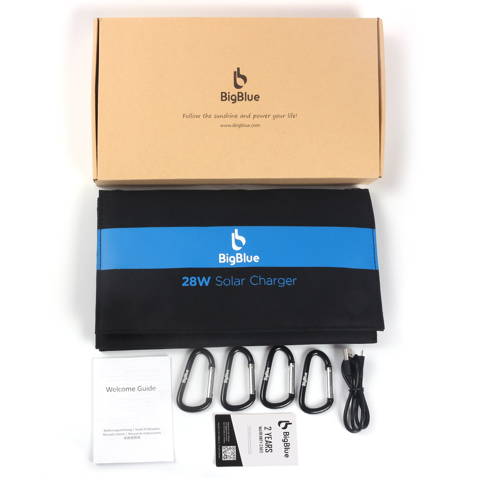 28W Solar Panel Charger*1
The SunPower panel part is IPX4 waterproof and other parts are not waterproof, please do not immerse it in water.
Can they be chained with each other?
They can be chained with each other using the buckles that comes with. But it is not possible to improve the power of the charge by using two solar chargers together. Each one has its own inner structure that can't be connected with another one.
Is this rugged enough to be kept folded in a typical backpack with other gear pushing against it without damage?
Of course it is very rugged, but please be careful to not over bend or scratch the panels.
Would it be Safe to charge 3 mobile battery packs/mobile batteries at once with this?
Might take a while but it has 3 usb connections.
Do all four panels have to get sun for one usb port to charge?
All the solar panels need to be exposed under direct sunlight, otherwise, the solar panels that are not exposed to the sun will become resistors, making it impossible to charge.
Do the panels have auto-restart while in the sun?
Of course. It starts charging again the moment it produces enough output for the attached device to charge.

Secure one-click checkout with these payment options