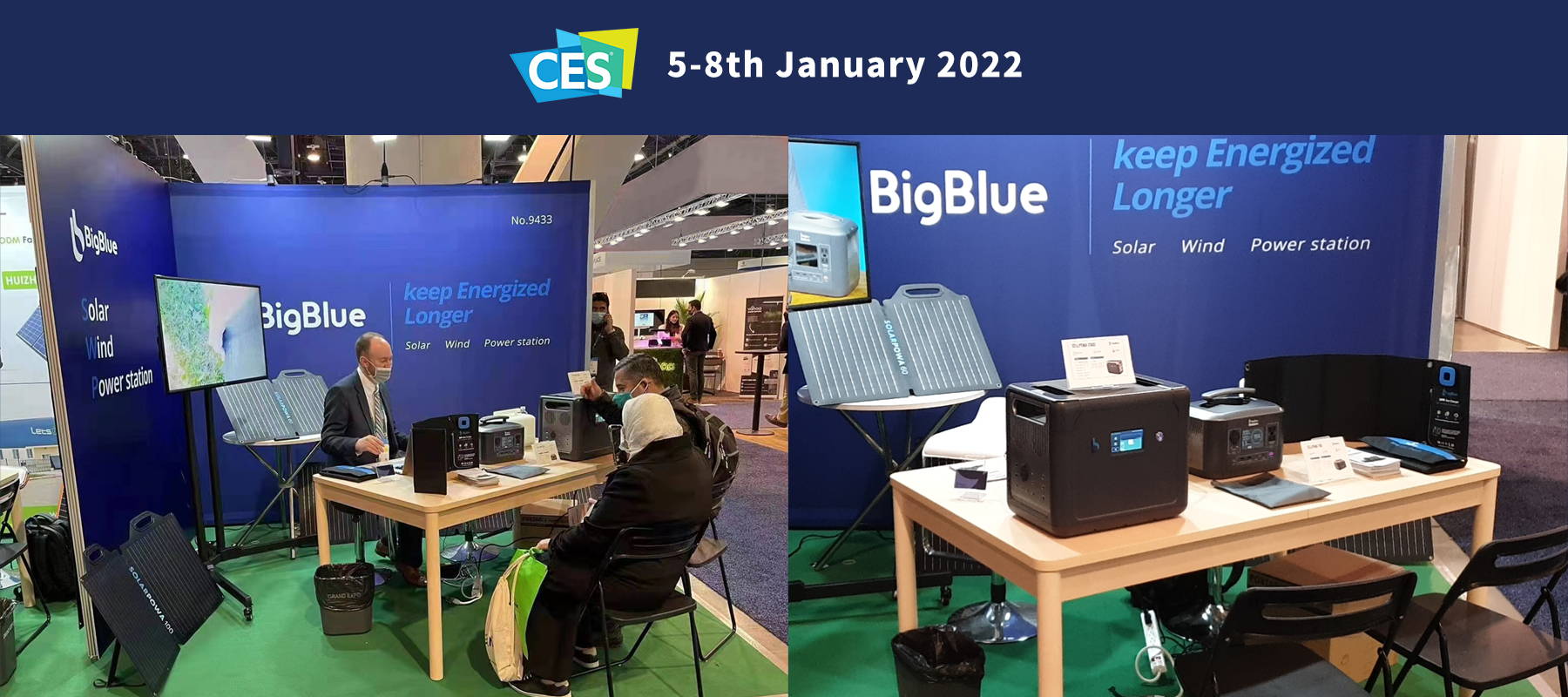 CellPowa 2500 Launched at Indiegogo and CES
BigBlue - a rising leader in the portable power station industry - has yet again met its customer's expectations with the introduction of CellPowa 2500.
The previous version, CellPowa 500, already amassed high popularity, but its power output was not enough to keep many essential appliances running at one time.
Hence, BigBlue came up with the idea to invent a new power station, one that could meet the power needs of nearly all appliances.
And undoubtedly, CellPowa 2500 does a good job at being a single power source for many appliances.
Recently, BigBlue participated in various crowdfunding and tech events worldwide to promote its product.
Let's talk about it…
To join our mailing list and never miss a BigBlue technology update!
BigBlue Participation in Global Tech Events
In an attempt to launch its new innovative product, i.e., CellPowa 2500, Bigblue participated in the following events:
CES in Los Angeles

INTERSOLAR in Germany

PV EXPO in Japan
During these tech events, BigBlue had the power station of CellPowa 2500 on display, and the passersby were allowed to sit and charge their appliances.
The product did a great job at attracting merchants during the exhibition. The noteworthy features and amazing capabilities of CellPowa 2500 were a sight to witness.
Not only that, but BigBlue even launched campaigns on Crowdfunding platforms. Let's take a look at them.
CellPowa 2500 Launch at Crowdfunding Platforms
BigBlue launched its campaign on the following two crowdfunding platforms:
The company had offered steep discounts on Kickstarter, and it was able to win 461 backers and raise a total amount over $600000. Although the Kickstarter campaign of CellPowa 2500 has ended, BigBlue has moved to Indiegogo…
…and the campaign is still running.
Even on Indiegogo, the product is offered at attractive discounts, and currently, CellPowa 2500 has won almost 484 backers with an estimated total amount of $630,147.
Seems like a success, doesn't it?
The campaign is still on at Indiegogo, and it's expected to keep running for the foreseeable future.
What Makes CellPowa 2500 Exceptional?
CellPowa 2500 is proving to be a breakthrough. There's no doubt about that. But what are the differentiating features that make it one of a kind?
It's a well-known fact that many companies have crafted power stations with high output, but with CellPowa 2500, something seems to be different and exhilarating.
Well, let's hear it out.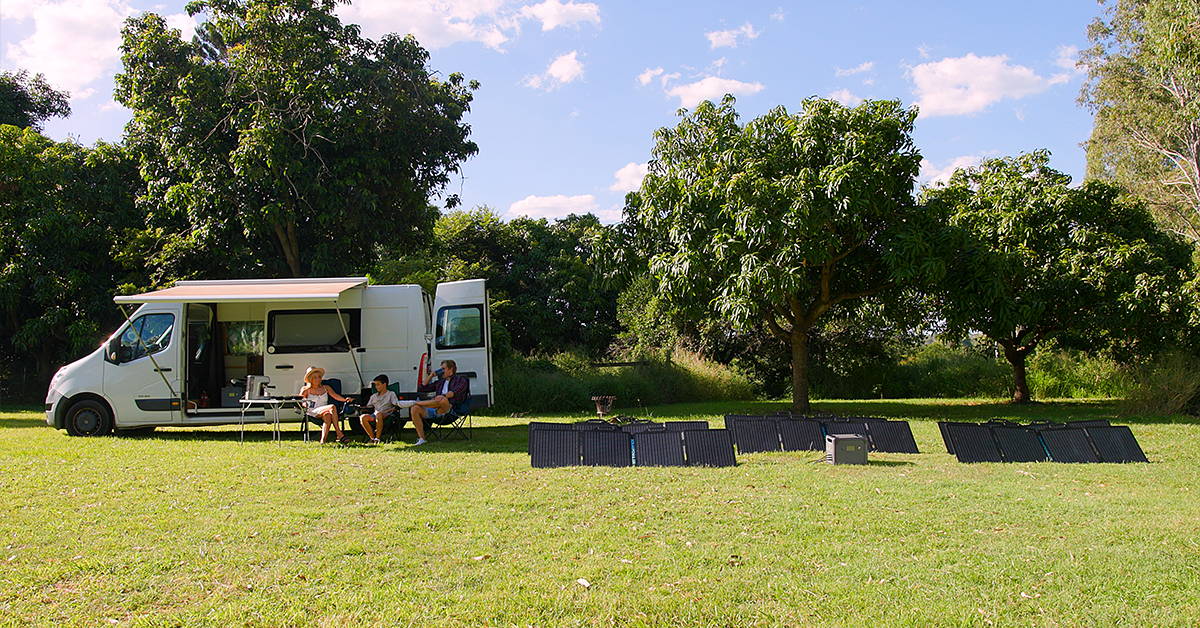 BigBlue has advanced to the next level by enhancing the charging capabilities of CellPowa 2500. The charge is one important factor to consider, and here is why.

Suppose you go out on outdoor adventures with friends; having a power station with a minimum capacity of 300Wh will likely mean that your entire trip would go in the dark. And why is that?
Simply because your portable power station would run out of power within an hour, ruining your camping trip.

Fortunately, that won't happen because Bigblue took care of it.

The company has manufactured a design that carries a super capacity of 1843Wh. Unless you're not using high-powered appliances like ovens, ACs, and CPAP in your RV, the CellPowa 2500 can last for plenty of days during camping. The best part?

The Bullet-D charging technology can quickly charge it to 80% from the grid or solar within 1.5 hours, translating to roughly 90 minutes. So, in times when the electricity is cheap, you can charge your power station from the grid and store the energy for future use.

Fortunately, that's not all…

BigBlue has ensured that you never run out of power charging sources. As a result, there are plenty of options for charging the generator:


1200W from the grid
1200W solar input
120W/240W car charge
The most unique and prominent technology is solar power charging. Now you don't have to wait outdoors for longer duration, the 1200W solar power charging ensures you have a power storage at all times.
All you need are six solar panels, which can charge the power station at high speeds.
Indeed, BigBlue has enhanced the charging capabilities to a greater extent.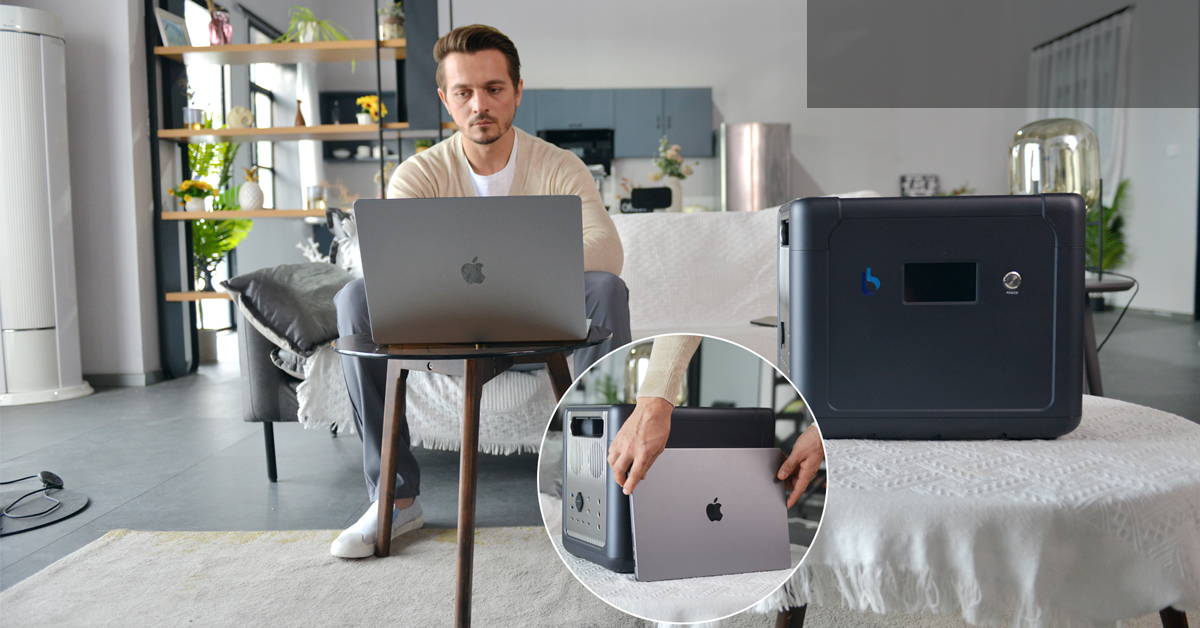 The CellPowa 2500 has a compact portable design measuring 15 x 10.5 x 13 inches. In fact, CellPowa 2500 is the smallest 1843Wh LiFePO4 power station, one third smaller than similar products on the market.
Moreover, BigBlue CellPowa 2500 has also included two handles on the top of the device, ensuring easy and smooth transportation.
On the front of the device, there is a usual BigBlue logo, an interactive and easy-to-use touchscreen, and a power button.
Power Output Voltage and Rating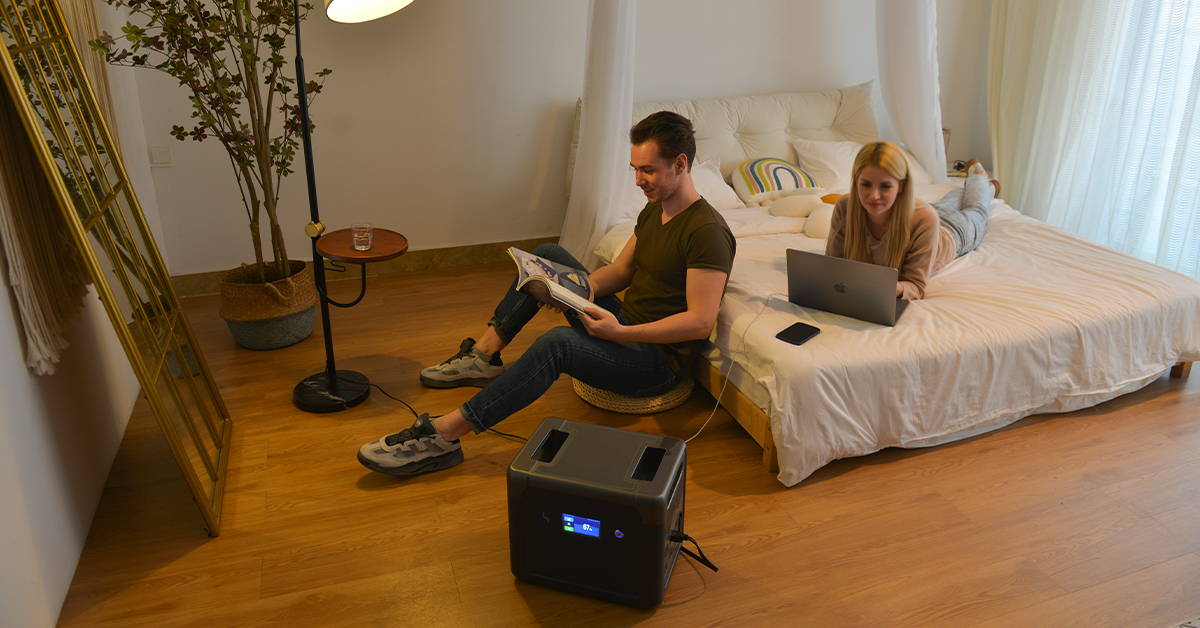 The 2500 Watts power makes this power generator unique. Moreover, it can peak up to a maximum of 5000 Watts, ensuring that it can charge devices of any type whatsoever.
BigBlue has also gone miles ahead with the number of power outlet options. Usually, the device has six AC input ports, including two fast-charging USB c ports, two PD 45W ports, and two PD 100W ports. Not to forget, the device has a XT60 port to enable charging through solar panels.
Indeed, with this kind of power and ports option, one can never complain about few charging capacities.
Durable and Safe 1843Wh Battery
The device features a LiFePO4 battery - one of the safest types on the market. With this battery type, there are zero chances of over-heating or explosions. But how?
There are 4800 RPM ultra-high-speed fans that prevent overheating. Furthermore, an integrated BMS system protects and regulates the battery whilst improving its life.
Moreover, the battery can support over 3500 full-charge cycles. Even after that, this power station can retain 80% of its total capacity. Similarly, if you use it for 7500 full-charge cycles, the station will retain 50% of its total capacity.
With that being said, this device has a stellar battery life and can last for as many as ten years.
UPS Power Station Functionality
This is by far one of the great features added by BigBlue. If, in any case, your grid power drops or there is a power outage, CellPowa 2500 will detect the dropout automatically and power up your appliances within 10ms.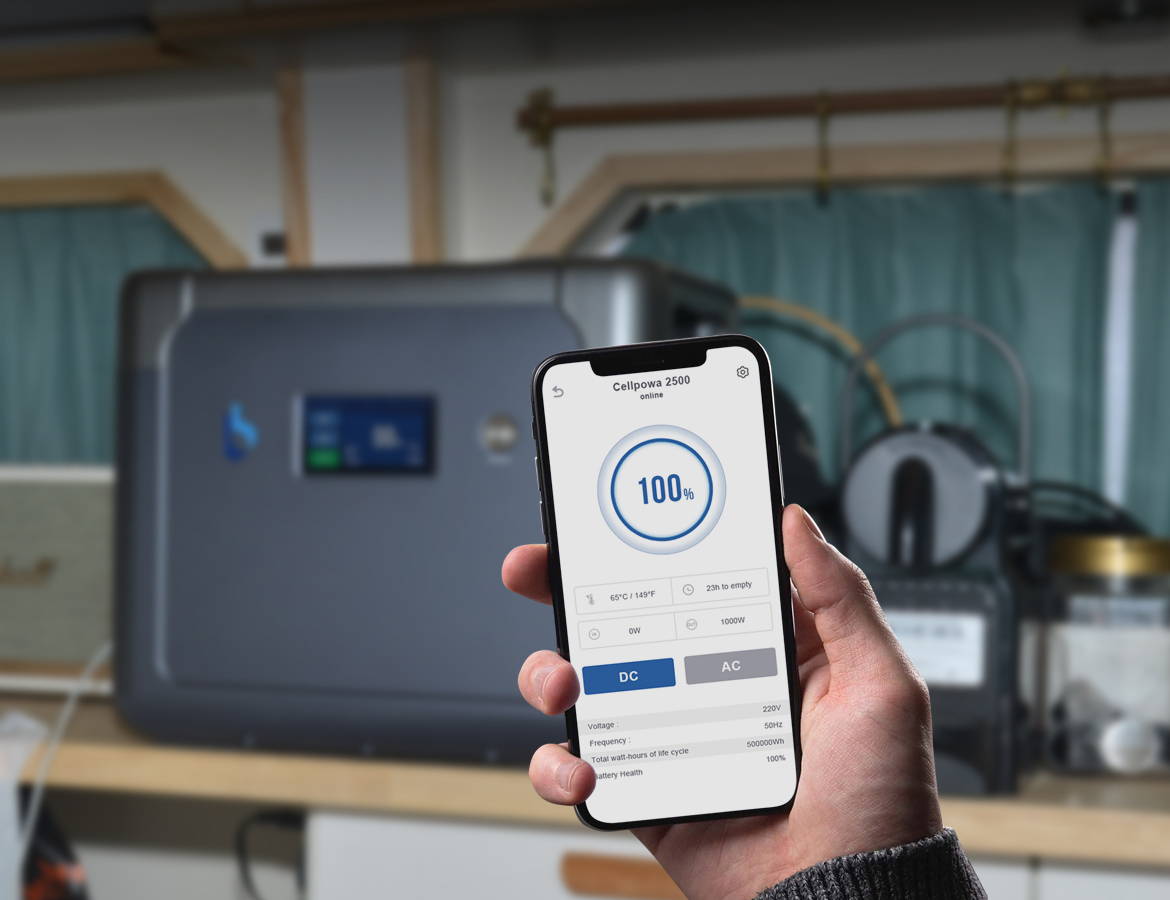 Along with featuring its user-friendly on-device controls, CellPowa 2500 can also be controlled wirelessly through an app that gives you remote access to the power station's recharging capabilities.
With the exuberant power and enhanced battery capacity, it's no doubt that BigBlue is witnessing remarkable success with this breakthrough power generator.
CellPowa 2500 is up on Indiegogo, and BigBlue is running favorable discounts on that platform.
Hence, book your device today!