SolarPowa 28 is a portable solar charger designed for the outdoors, it has unique features that make it more versatile and durable.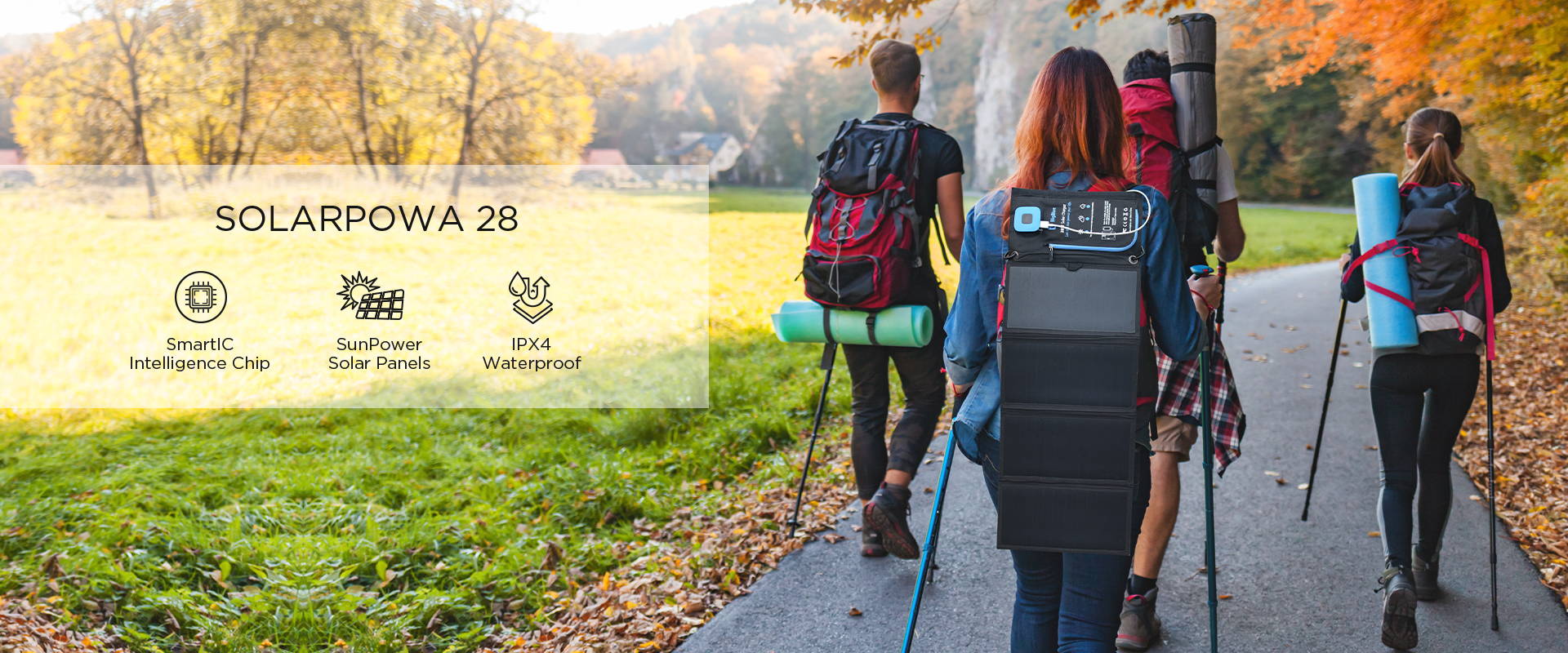 Smart Charging Technology
With the built-in SmartIC intelligence chip, our solar phone charger can detects your device then deliver its fastest possible charging speed(single usb port up to 5V/2.4A Max, dual USB ports up to 4A Max overall). Dual-port applys to all the 5V Android and Apple devices.
The power received from sun rays is displayed on the little screen. Stronger and more rugged than any other on the market.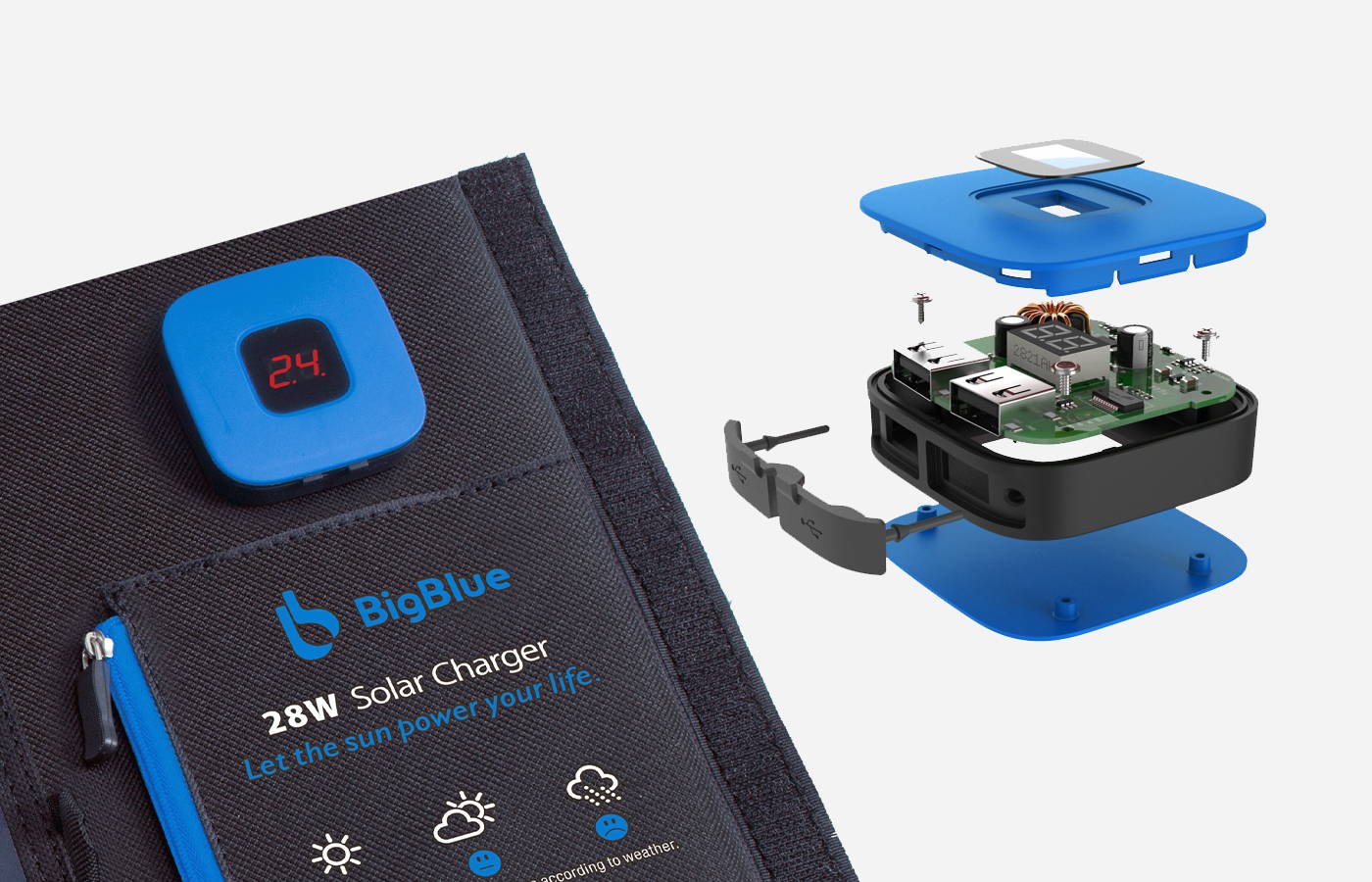 Designed with 4pcs SunPower solar panels that makes the solar power conversion rate up to 24%. If clouds blocking the sun, this solar charger can detect intelligently the sunlight and restart to charge your electronic in 30s when there are enough sunlight.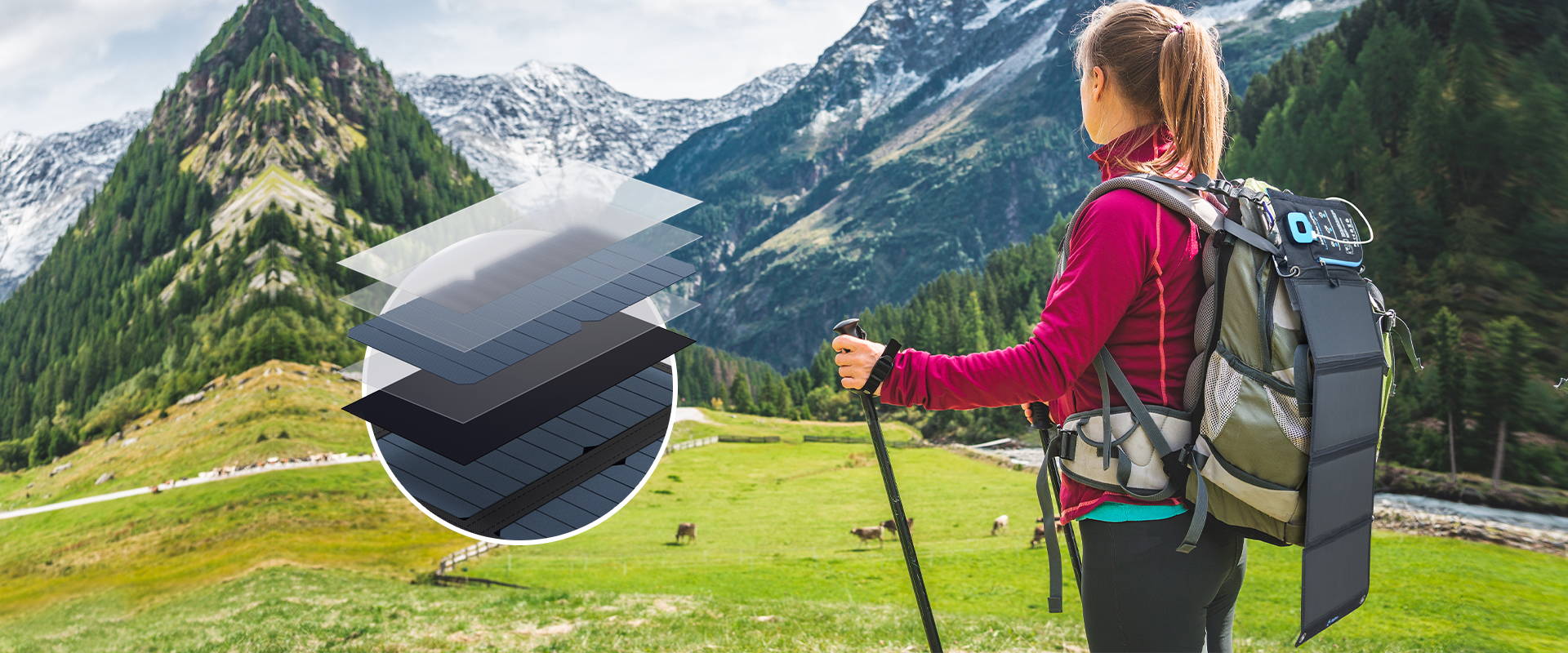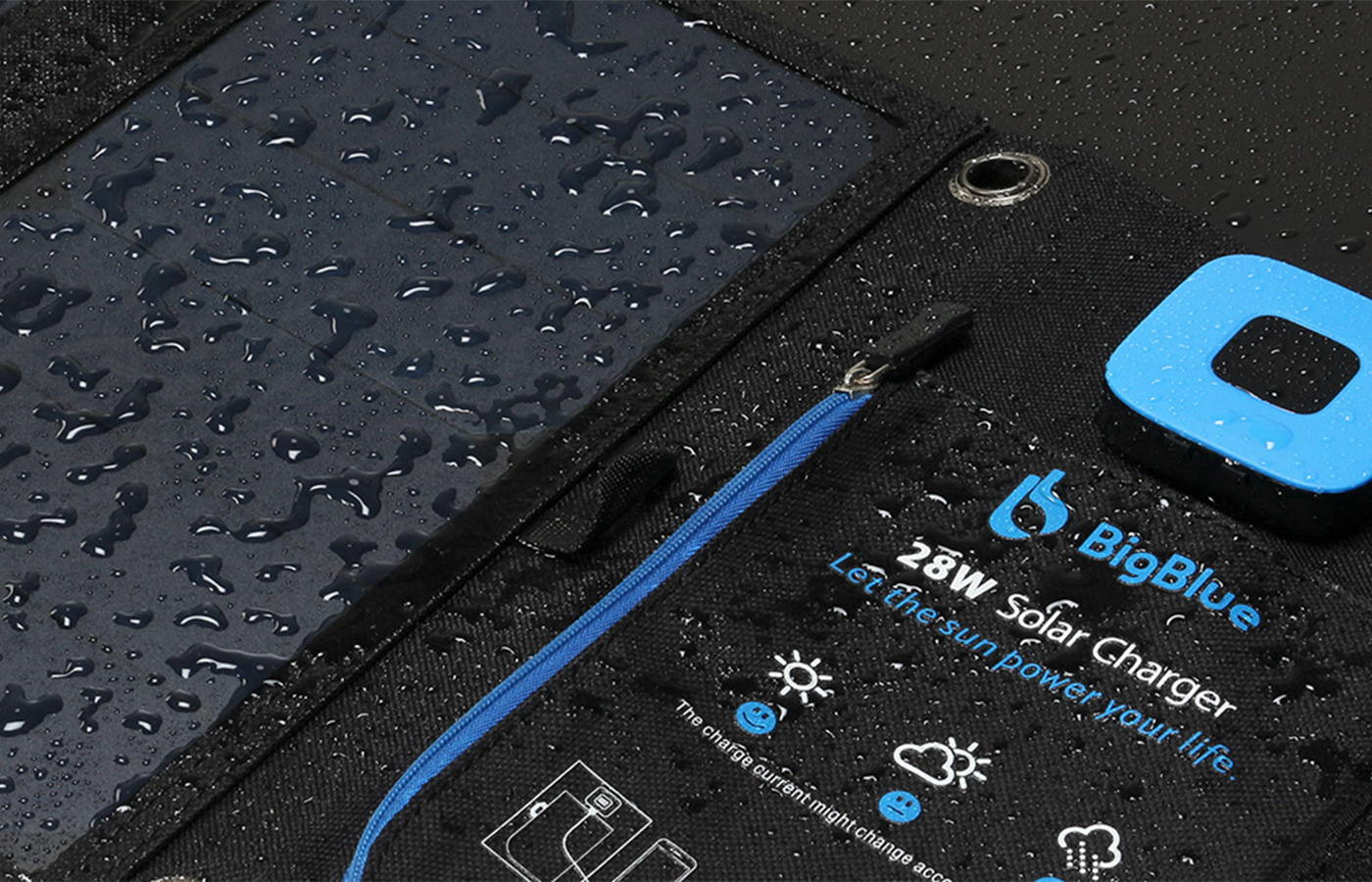 This special PET polymer surface protects it from occasional rain or wet Fog and all the ports are covered by a cloth flap and rubber cover to protect them from dust or water damage.
BigBlue foldable solar charger panel bag is small and light, and it comes with 4 carabiners that makes it easy to carry for any activities such as camping, climbing, fishing etc.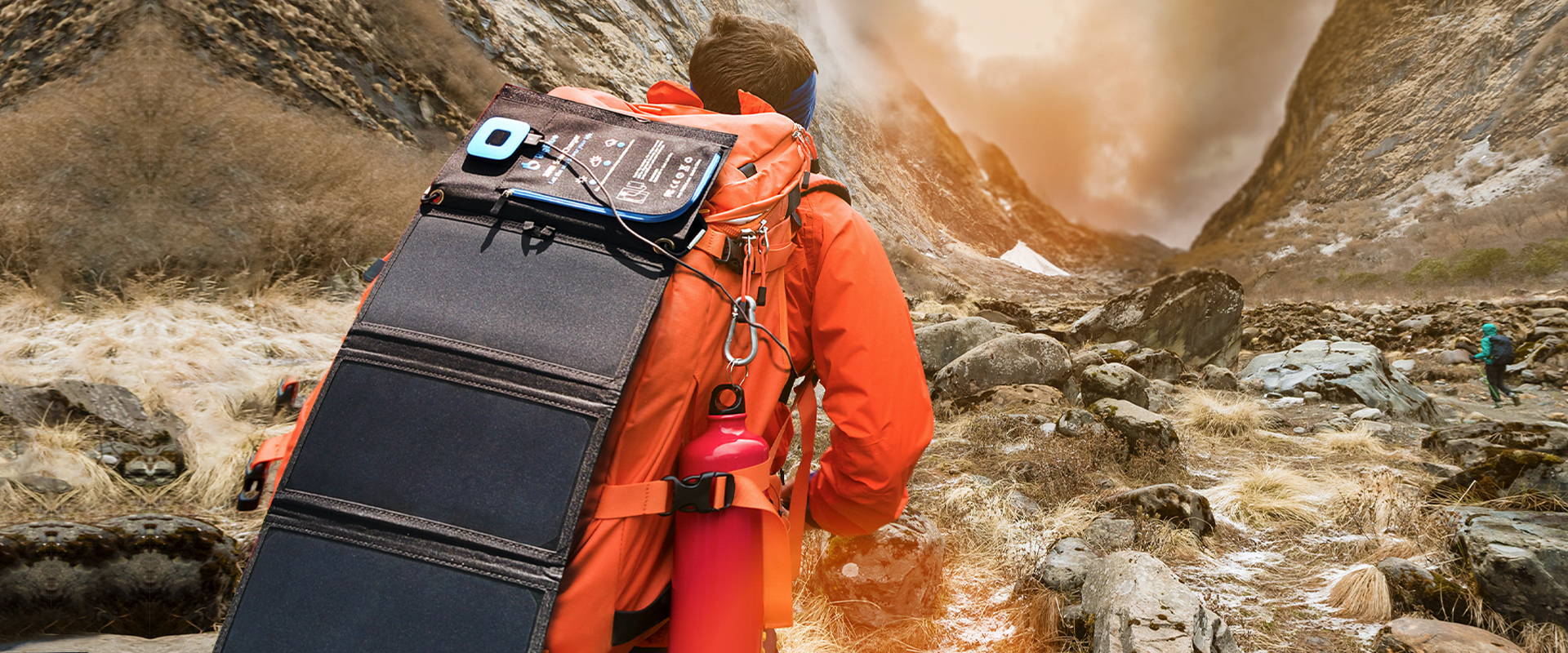 The Perfect Companion for Adventures
Taking BigBlue solar charger on the go with you! Follow the sun, power your life.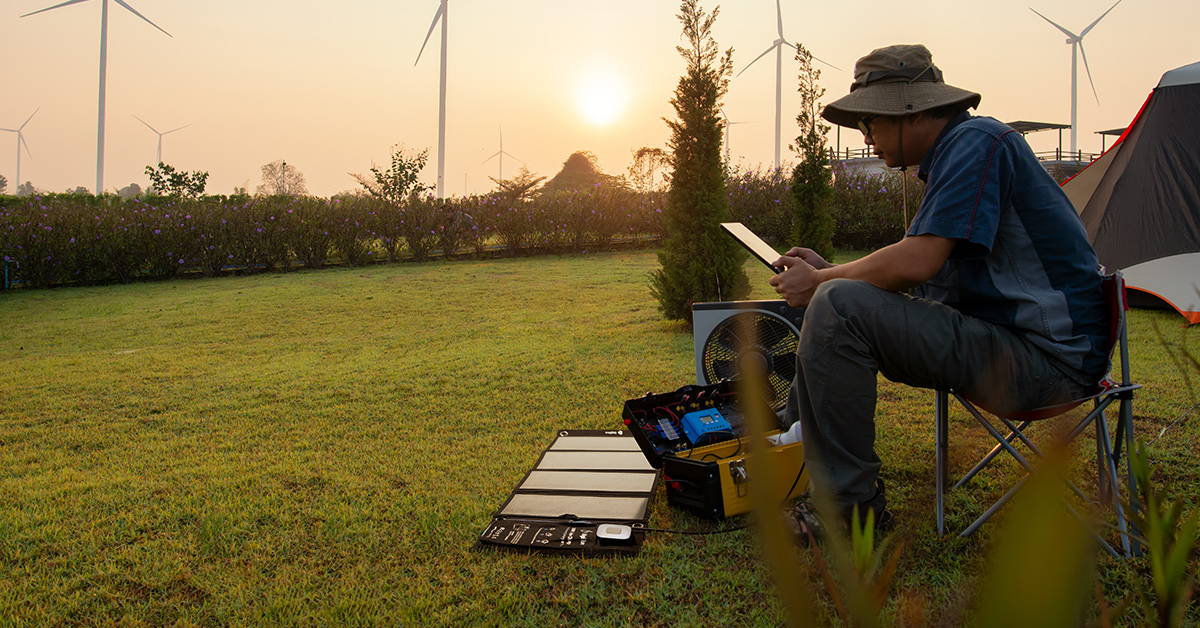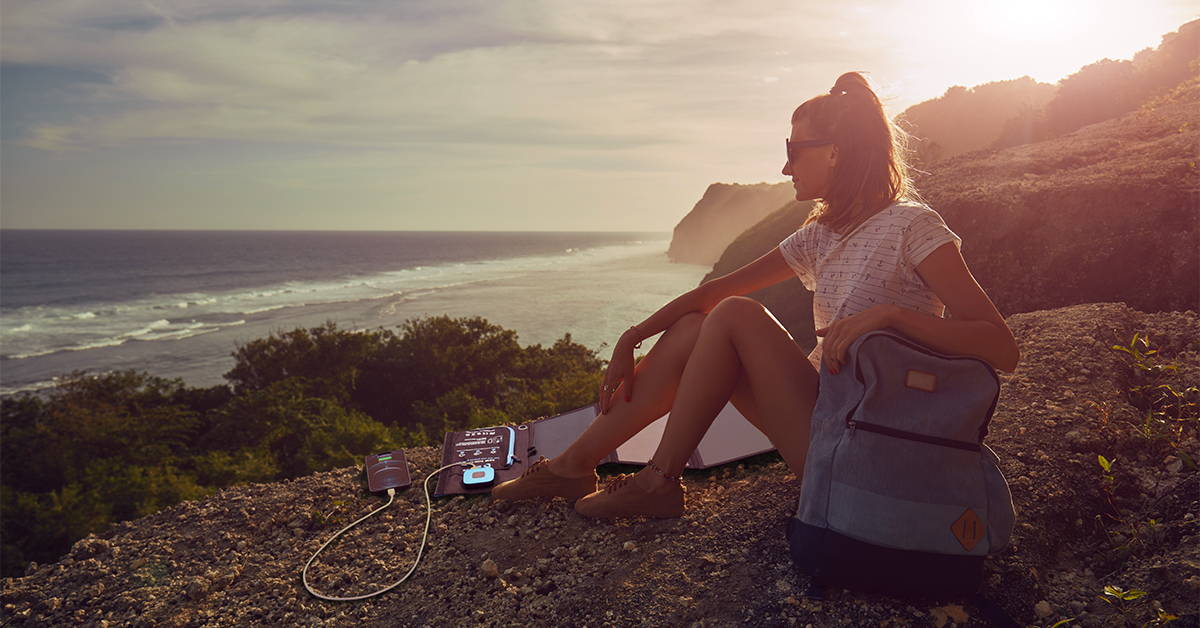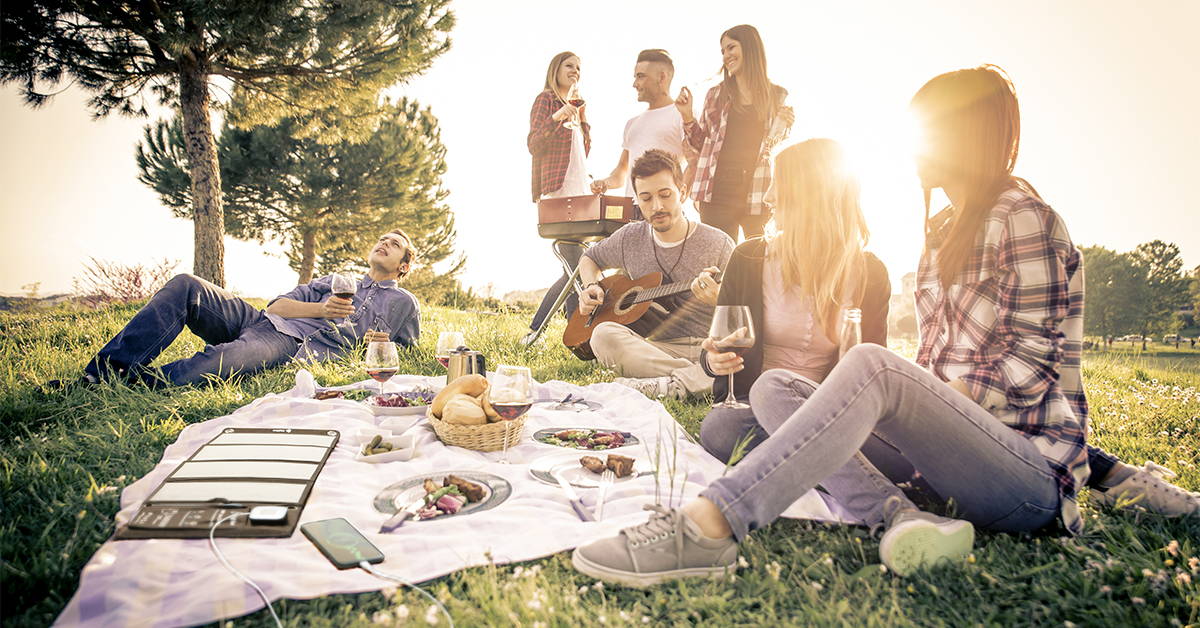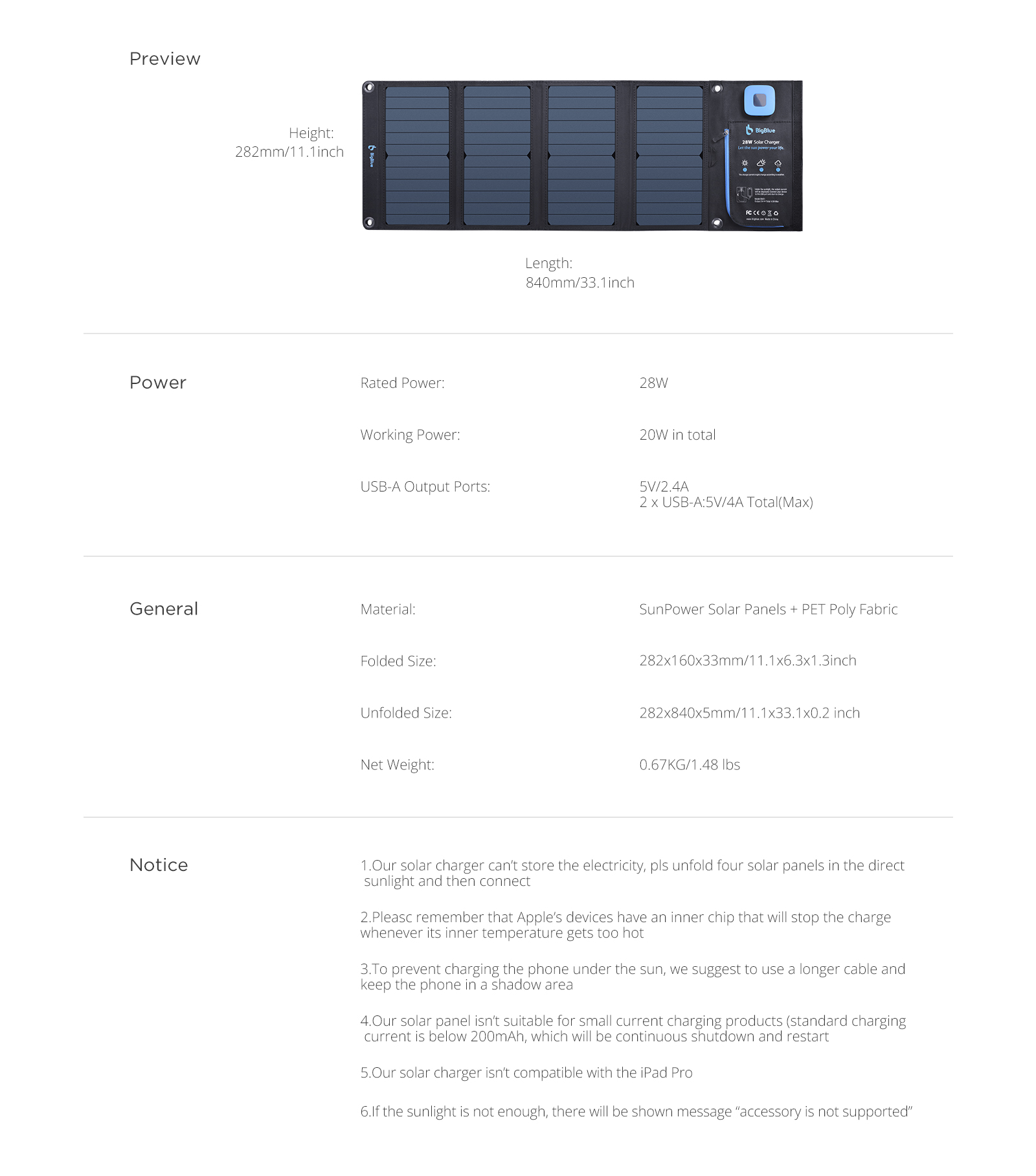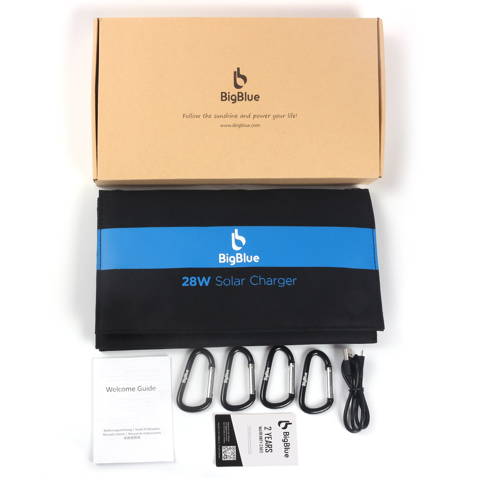 28W Solar Panel Charger*1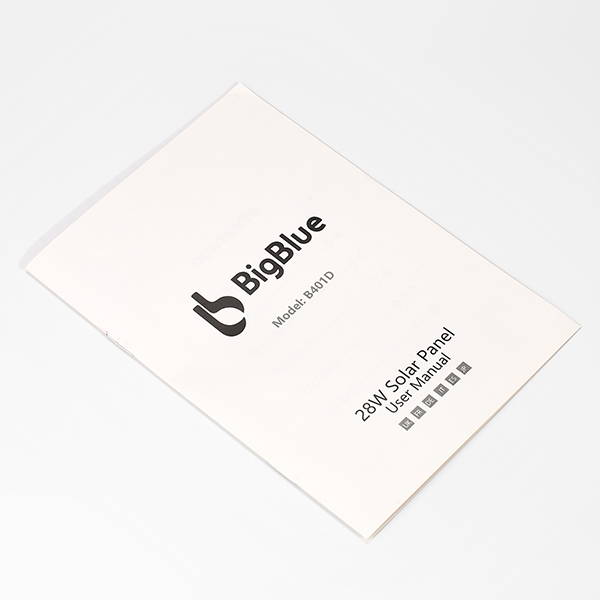 The SunPower panel part is IPX4 waterproof and other parts are not waterproof, please do not immerse it in water.
Are the solar panels themselves flexible, or are they hard glass or plexiglass?
The solar panels are four, the entire item can be folded (would get the same shape of a magazine when folded) but the SunPower solar panels themselves can't be bended.
Can I connect multiple panel packs to generate more solar power?
This solar charger can't be connected for several pieces.
Does below freezing temperature affect the charger and the device?
Of course, after our actual test this 28W solar charger can be used at -10℃~72℃.
Can this be used to charge a power bank? What portable devices can I charge?
You can use it to charge the 5V power bank in the direct sunlight when there are a power cut or charge your cellphone, ipad directly, but this solar charger can't charge the iPad Pro and laptops.
Can this charge a power station?
This charger can't charge power station.

Secure one-click checkout with these payment options